Year 8 Cadets - Project of the year award.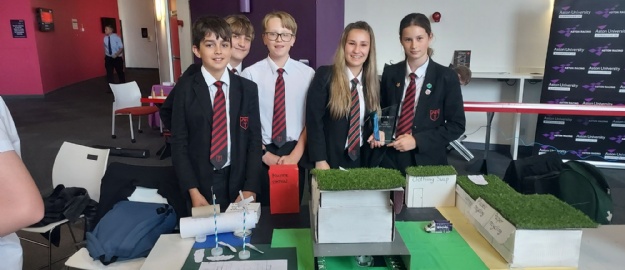 Our year 8 students designed an environmentally friendly school on an Island, going on to create a model.
They were also tasked with writing a 12-30 page report detailing how the school would work, presenting this to a panel of judges.
Our students worked through their dinner time over a 3-month period, with fantastic commitment and energy.
We attended an award ceremony at loughborough university, where the students won the judges choice 'project of the year'
l Burnside, L Bird, J Chandler, O Watson, B Radford-Banks
#positivity #resilience #integrity