Drama
Subject Overview:
In Drama, we celebrate the development of confidence, communication, and creativity. Our aim is to enhance knowledge and appreciation of Performing Arts as an academic and discrete subject. We aim to explore and develop performance skills in a safe and experimental environment where we nurture and develop cultured individuals with an appreciation of the Arts.
Throughout KS3, students will explore a variety of different topics that include: Story-telling, creating suspense, black history, blood brothers, live theatre evaluation. There is an emphasis that drama is not just about performing and students will be given the opportunity to explore other roles such as set design, light design and producing.
Students are also given the opportunity to choose Drama as a short course-option in Year 9. As part of this students will study Blood Brothers, devising performance and explore a range of different practitioners. This will provide students with a foundation of knowledge ready to embark on their KS4 study in GCSE Drama.
Assessment Information – KS3
Students are assessed each lesson on how they work with others during the rehearsal stage, how they create ideas and how much confidence they have in the delivery of their ideas. At the end of every half-term in each topic they will produce a final project to create, collaborate and perform with confidence. Staff will provide a summative assessment on these areas:
Creativity: How students use the techniques and show ability to create Drama
Collaboration: How students communicate with others in a group and develop their ideas.
Confidence: How students feel about performing in front of others, sharing their work with precision and detail.
Students are encouraged to attend whole school productions to further enhance their skills, knowledge and confidence to maximise their progress in Performing Arts.
Assessment Information – KS4
Students are assessed in the following three components:
Component 1: Understanding Drama-Written exam on set text and live theatre evaluation.
Component 2: Devising Drama-Creating their own work from a stimulus
Component 3: Texts in practice-Performing a script
The assessments for these range from written devise, log coursework and a written exam based on a set text and live theatre performance; to practically assessed performances that students create, direct and perform in response to a stimulus.
Intent Statements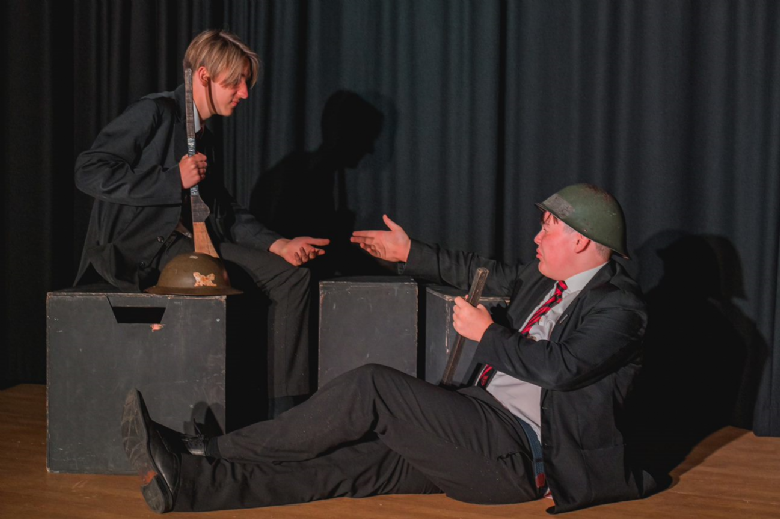 "I love Drama because we get lots of freedom to be creative, and it has really helped build my confidence. I also love to be in the shows because I can apply what I have learnt in lessons to show off my ability."